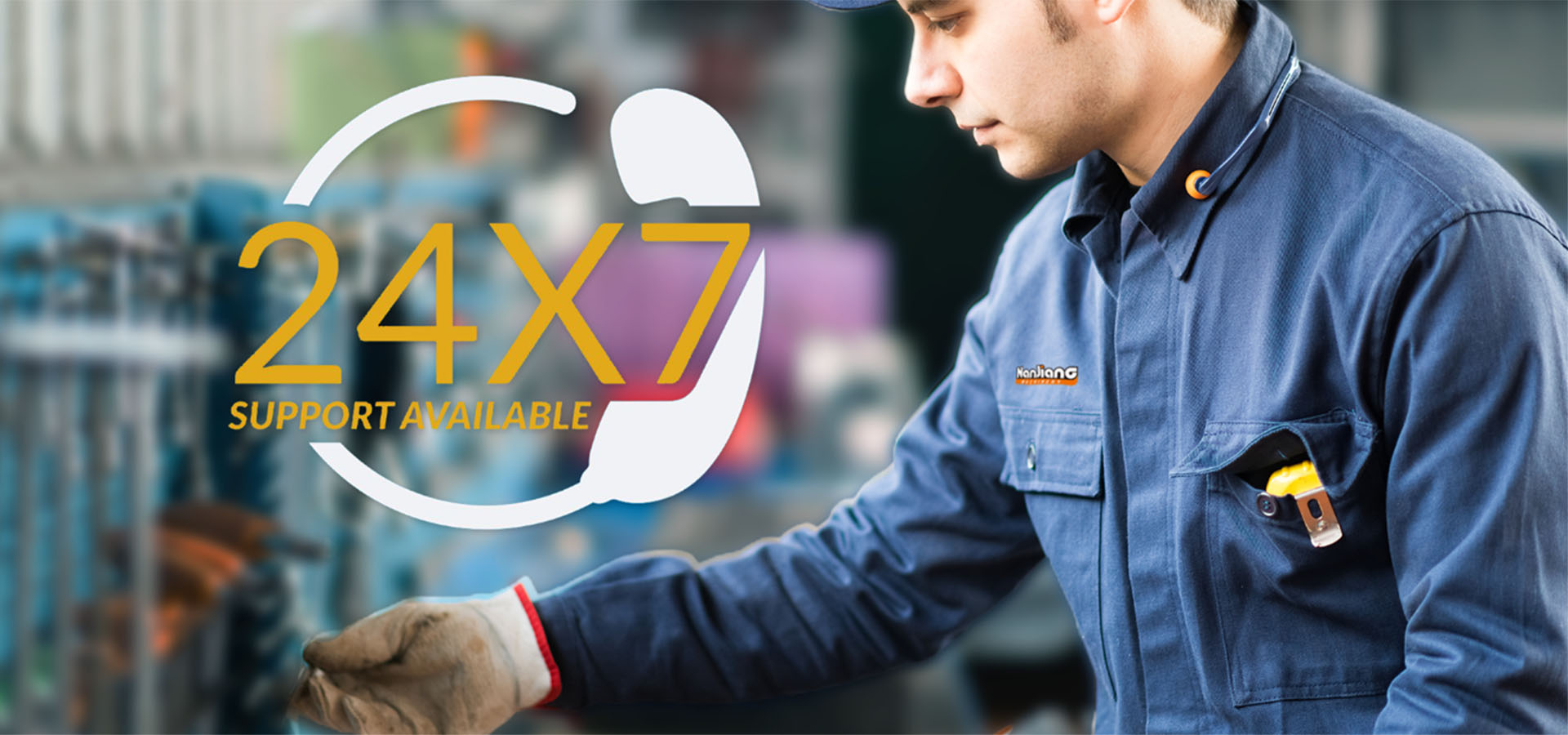 Pre-Sale Service

Nanjiang offers free and high efficiency pre-sales service such as consulting according to sample(Photo) paper bags, or video shooting of sample paper bag making/on-site tour sample testing. We have a variety of machines to suit all of your paper bag requirements. If customer has specific requirements, the company's technical department can also provide professional advice and best solutions taking into account the technical feasibility.

In-Sale Service

To treat customers, we adopt the principles of innovation, the pursuit of excellence, and sincerity. This allows us to win the trust of every domestic and foreign customer enterprise. Before shipping, our company will adopt strict inspection process to ensure product quality.

After Sales Service

Nanjiang Machinery is a pioneer in bringing latest technology to the market. Most reliable and full 24x7 support makes our machines most desired for paper bag manufacturers. Nanjiang Machinery is well known for the long service life, we provides 2 years quality warranty against defective manufacturing and components. We also supply spare parts free of charge with the delivery of the machine to ensuring smooth operation of the machines.

Packaging

Adopts moisture-proof and shock-proof full covered steel frame packaging which is suitable for long-distance road transportation and various types of weather conditions.

Training, Installation and Test Run

We offer on-site installation and training service to installing and debugging equipment and operators training. And each part of the machine has a number of model or series and we keeps numerous spare parts in stock at all time to supply the demand parts for replacement in quick delivery by providing the parts number.